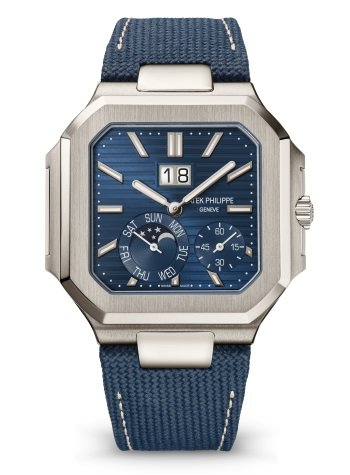 Ulysse Nardin
In 1846 at a tender age of 23 Ulysse Nardin was to found his watch manufacture in Le Locle, Switzerland. In spite of his age Nardin already had a broad experience in the manufacturing processes of astronomical regulators as well as marine chronometers by then. In the course of time he was to refine his techniques and to provide Russia, Japan as well as the U.S. navy with highly precise navy chronometers. To this day Nardin is considered a specialist in navy chronometers. The current collection contains models such as the Dual Time, the Marine Driver, the Marine Chronometer and the Classico. The Swiss manufacture's chronographs are aesthetically as well as technically regarded as pieces of art, which have long ago won worldwide recognition as well as international awards.
Ulysse Nardin History
Ulysee Nardin was only 23 years old when he was to found his watch manufacture in 1846 in Le Locle, Switzerland. In spite of his youth he already had much experience in manufacturing of astronomical watches as well as marine chronometers. In fact he was to owe all of his knowledge to his previous position at Frédéric-William Dubois, which were specialized on the matter. Thus Nardin was likewise to produce marine chronometers. As the founder of the manufacture Nardin was to pass away as early as in 1876 at an age of 53, his son 20 year old Paul David was to take over the company. In the very same year further successes in the manufacturing and marketing of marine chronometers were to induce different nations as among others Russia and Japan but also the U.S. Navy which drew upon Nardin for deck as well as pocket watches between 1906 and 1942, to get involved with the promising products, known for their precision. At the same time employees of the manufacture were to develop pocket watches of different complications such as wake-up devices and striking mechanisms. Even prior to that the company had been constantly awarded and celebrated for complications of that kind. Therefore it was to secure its line of success by the patent protection of different devices that are still applied in mechanic watches as well as chronometers to this day.
Within the years of the so-called Quartz-Crisis the manufacture Ulysee Nardin slowly starts to struggle and is therefore taken over by industrialist Rolf W. Schnyder and other investors in 1983. Businessman Schnyder successfully leads the manufacture out of trouble and to a prime position among Swiss watch manufactures. Relying on his friend Ludwig Oechslin, he effectively established a rewarding cooperation that would result in different, highly succeeding models, made by the designated designing engineer. Since Rolf W. Schnyder passed away in 2011 the company is now led by Patrick P. Hoffmann.
Watches and movements by Ulysse Nardin
The current collection by Ulysse Nardin consists of various models, which are subdivided into lines. The lines are labeled Executive, Feak, Jade, Marine, Diver & Classic. Homemade movements by Nardin are indicated by the lettering UN which is followed by a number. Caliber UN-26 is the movement Nardin not only frequently relies on for all of its watches in general but also likes to make use of in multiple chronographs.
Ulysse Nardin in the world of watches
Chronographs and watches by the Swiss watch manufacture are mutually considered visual as well as technical pieces of art that still attract and cause attention. In fact only few manufactures prove capable and talented enough to take wrist watch composition to a comparable level of perfection. More than once the company has managed multiple complications as well as the most complex compositions. However, as Rowan Atkinson aka Mr. Bean is among the most prominent Ulysse Nardin Marine Chronometer owners they also seem to verify the saying that opposites attract.
Visit also: Ulysse Nardin