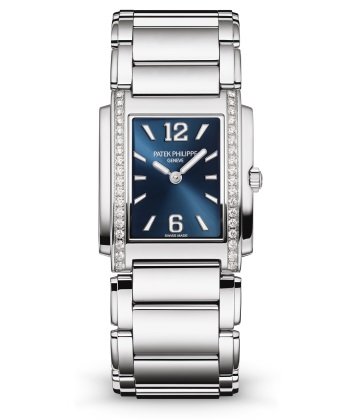 History Tudor
In 1926 Hans Wilsdorf as a native of Kulmbach Franconia and founder of the world brand of Rolex was to register the brand of "Tudor" by one of his suppliers to industry the watch manufacture of Veuve de Philippe Hüther in Colombier, Switzerland. Thereby the entrepreneur Wilsdorf was to establish another brand targeted on a clientele to appreciate the robust but attractive watch and chronograph.

The watches whose names might have been inspired by Wilsdorf's stay in England were initially mostly cast out in Anglophone areas, approximately from 1932 on also in Australia. In 1936 Hand Wilsdorf took over "tutor" from Veuve de Philippe Hüther and began to build up a secondary production line which was originally based on own movements and cases of Tudor watches but later on predominately provided by proved and tested Oyster-Cases of Rolex.

As early as in 1946 the Montres Tudor S.A. was found as a by then self-contained company consolidated under the umbrella company of Rolex, whose renown and recognition were to guarantee for the aesthetic, functional and technical delicacies of the daughter brand Tutor. At the same time the brand's emblem was visually revised. The previously representative hatchment was replaced by the rose of the Tudors, as a former royal dynasty of name and fame. Yet in modern age it was returned to the hatchment combined with the lettering Tudor Geneve. Thereafter Tudor-Oyster-Models as the Centregraph (1949) or the Prince (1952) were to enjoy great popularity. Not least caused by a rather unconventional advertisement campaign quite contrary to common Haute Horlogerie promotions. In here watches were presented to resist a wide range of conditions as in mining, road making or a more than 1000 miles long motor race, which would prove of robustness and thereby reach for public interest.
The Image of Tudor-Uhren
Since 1954 Tudor launches a line which is significant to the brand's position in the world of watches to the present day. The Oyster Prince Submariner was the opener to the era of diver's watches. Today especially the models of the Tudor Heritage, Black Bay, Tudor Pelagos and Tudor North Flag, may be considered as representatives of a watch manufacturer which made its way from basic brand to self-contained company and is therefore appreciated by athletes and adventurers alike. The autonomy is once again realized in homemade movements, cases and straps. Today, a Tudor is a Tudor inside out.
Exceptional Connection
The company's cooperation with motor bike manufacturer Ducati may not necessarily be considered extraordinary but still interesting enough. As a producer of high-efficiency machines of signature Italian style and elegance Ducati makes a perfect match to the Swiss sports watch of Tudor. Such as the Black Shield, which counts as high-tech chronograph to impressively combine time and speed.

Visit also: Tudor