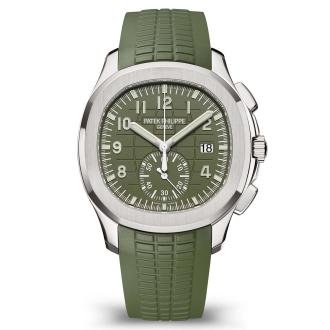 TAG Heuer
As early as in 1860 Edouard Heuer at a tender age of twenty was to found the watch manufacture of Heuer. In taking up his father's former innovations it was his son who effectively came up with the stop watch function by Heuer for the first time ever. The manufacture of Heuer is definitely considered a driving force in development during the course of watch making history. Perfectly precise stop watches as well as accurate chronographs have been shaping a high profile world widely. The current collection contains the Aquaracer, Grand Carrera, Monaco, Link and Formula 1. Excellent design and exquisite quality have been awarded on international level and give an adequate account of TAG Heuer standards.
TAG Heuer History
In 1860 at a tender age of 20 the Swiss watch maker Edouard Heuer was to found the watch manufacture of Heuer. By settling his business in Saint-Imier, he previously provided the brand's position in the exact place which would eventually evolve into the center of watch making industries of the 19th century. Only nine years after the foundation Edouard Heuer was granted his first patent on a winding mechanism. Following the example of other watch manufacturers Heuer set up a foreign base in London which was back then considered the economic center of the world. Technical innovations introduced by Heuer and his son Jules Edouard have sustained over a hundred years and partly prevailed to the present day. Among others, innovations included a stop watch mechanism as well as the celebrated oscillating pinion. In 1888 the patent for the repeater watch with an automatic striking mechanism followed. Known as a driving force in watch development, Heuer holds up to its name and fame all over the course of watch making history. After merging the manufacture to TAG Heuer in 1985 products such as stop watches and chronographs provided precision enough to be drawn upon in the Olympic Games, the American IndyCar Race as well as the Formula 1. Especially engaged into racing sports the company came up with chronograph series such as the Formula 1, the Monaco or the Carrera. In 1996 the manufacture went public and was three years later taken over by high-price merchandise manufacturer LVMH.
Watches and movements by TAG Heuer
The current collections for men consist of the TAG Heuer lines Grand Carrera, Monaco, Link, Aquaracer, Formula 1 and Professional Sports Watch each endued with manifold model versions. On the lady's part precious timepieces are being provided by the Carrera, Monaco, Link, Aquaracer and Formula 1. In parts the Swiss watch manufacture relies on home made movements. Among the applied automatic movements Caliber 1887, Caliber 36 RS, Caliber 17 as well as 14 more movements are regularly being incorporated into the watches and chronographs. As the one to combine Quartz technology with a mechanic movement Caliber S clearly counts as a specialty. In 2009 the Monaco V4 was the first watch to be mechanically driven by five toothed belts and therefore proudly presented as a world's novelty. The company's engineers had come up with an entirely innovative design distinguished by a turn from rotational to linear movement.
TAG Heuer in the world of watches
Being the watch brand bound to sports like barely any other, there is basically no sports event of name and fame that is not in some way represented by the Swiss watch manufacture. However, watches as well as chronographs do not appeal to natural sports nuts only but also to the less ambitioned simply by their beauty and dynamics. Represented by regular testimonials of sports and show business such as Cameron Diaz, Cristiano Ronaldo, Jenson Button or Steve McQueen TAG Heuer Watches are definitely dead on target.
Visit also: TAG Heuer